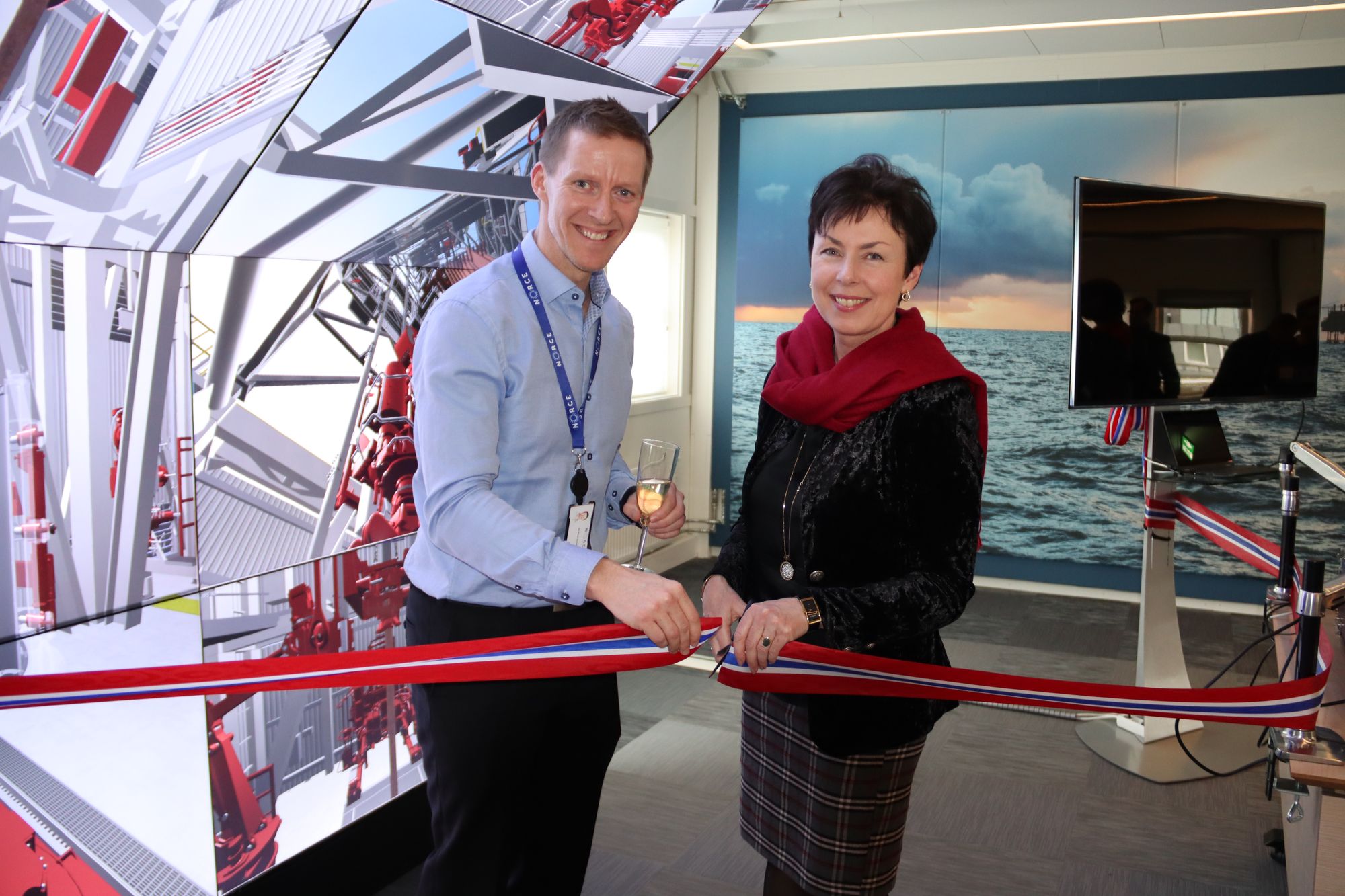 Last week, around 50 guests from the oil industry, IT companies, universities and research institutions participated in the grand opening of the advanced well drilling simulator, OpenLab, at NORCE in Stavanger.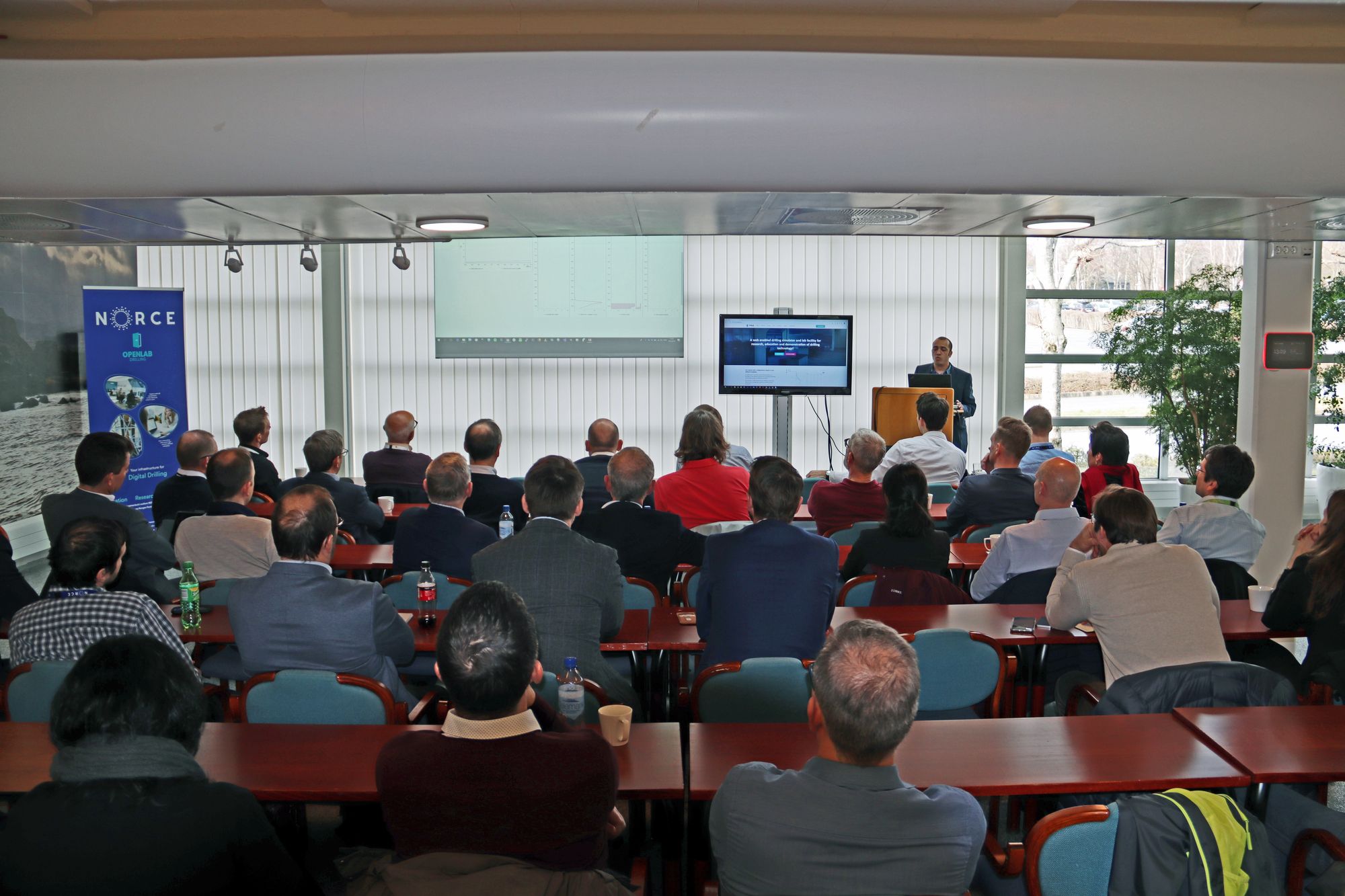 Background
NORCE was awarded the assignment worth NOK 50 million by the Research Council in 2015. The OpenLab team comprises of the drilling & well modelling group in NORCE as well as IT consulting companies in Stavanger. Together, this small and dedicated team have collaborated closely with universities and the oil industry, to make OpenLab one of the world's most advanced simulators for training and technology development in digital drilling of oil and gas wells.
Easy access - increased knowledge, and better than the textbook
OpenLab was designed to be used for everyone and can just as easily be used by a lecturer in India, a student at the University of Calgary, or a drilling department in a company looking to test new methods, techniques and equipment.
With a full-scale drilling rig on site, and the University of Stavanger right up the street, drilling engineering and technology students can now come to NORCE to learn and get training in a realistic drilling environment. They can also use the simulation tool in their own drilling lab on campus.
To read more about OpenLab, visit our about About and Product pages, or try the simulator for free for yourself at https://live.openlab.app/!
And on behalf of NORCE and OpenLab, we would like to thank everyone who attended and especially Dan Sui and Mats Hermansen for presenting how they have being using OpenLab!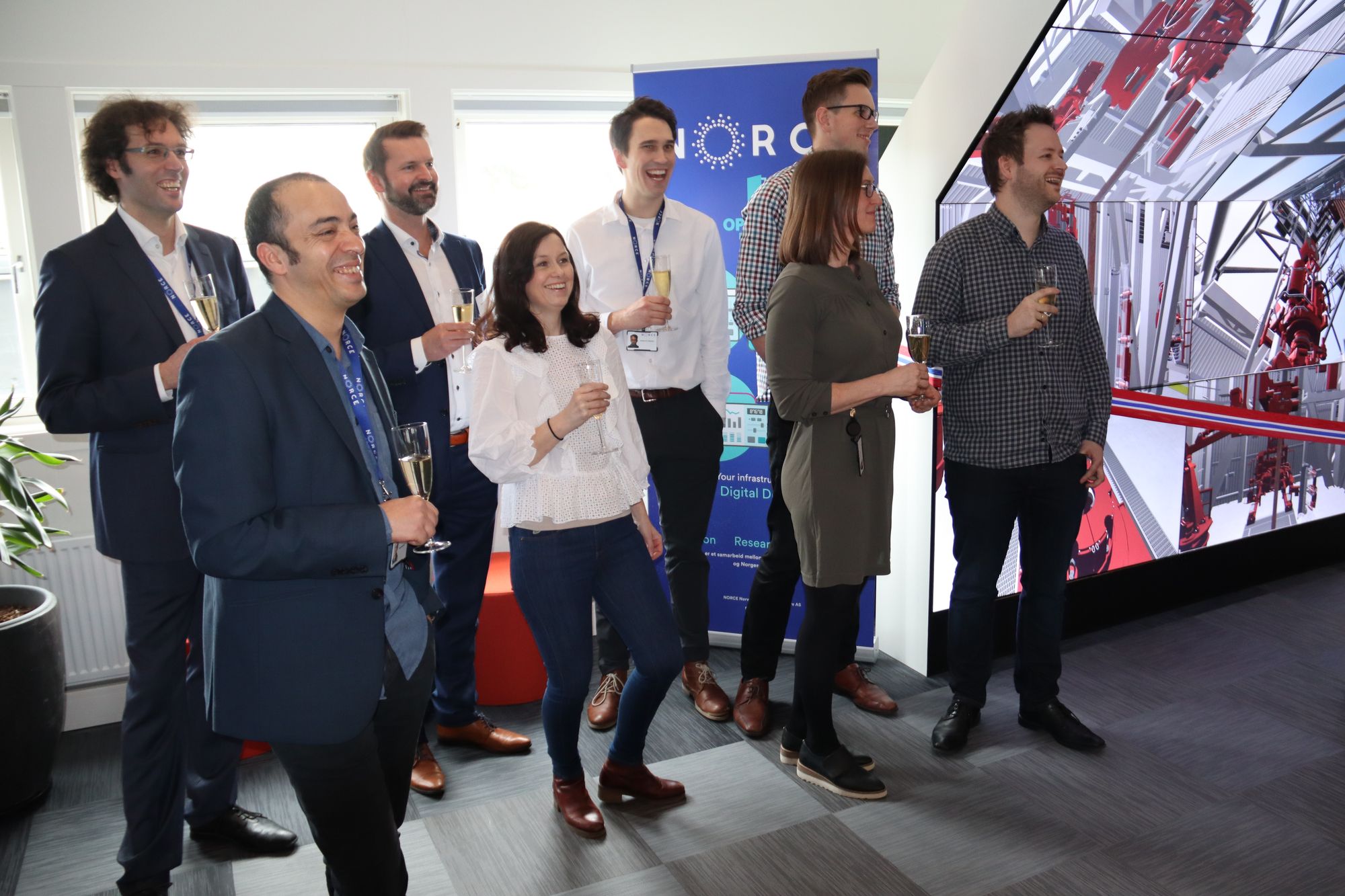 ---