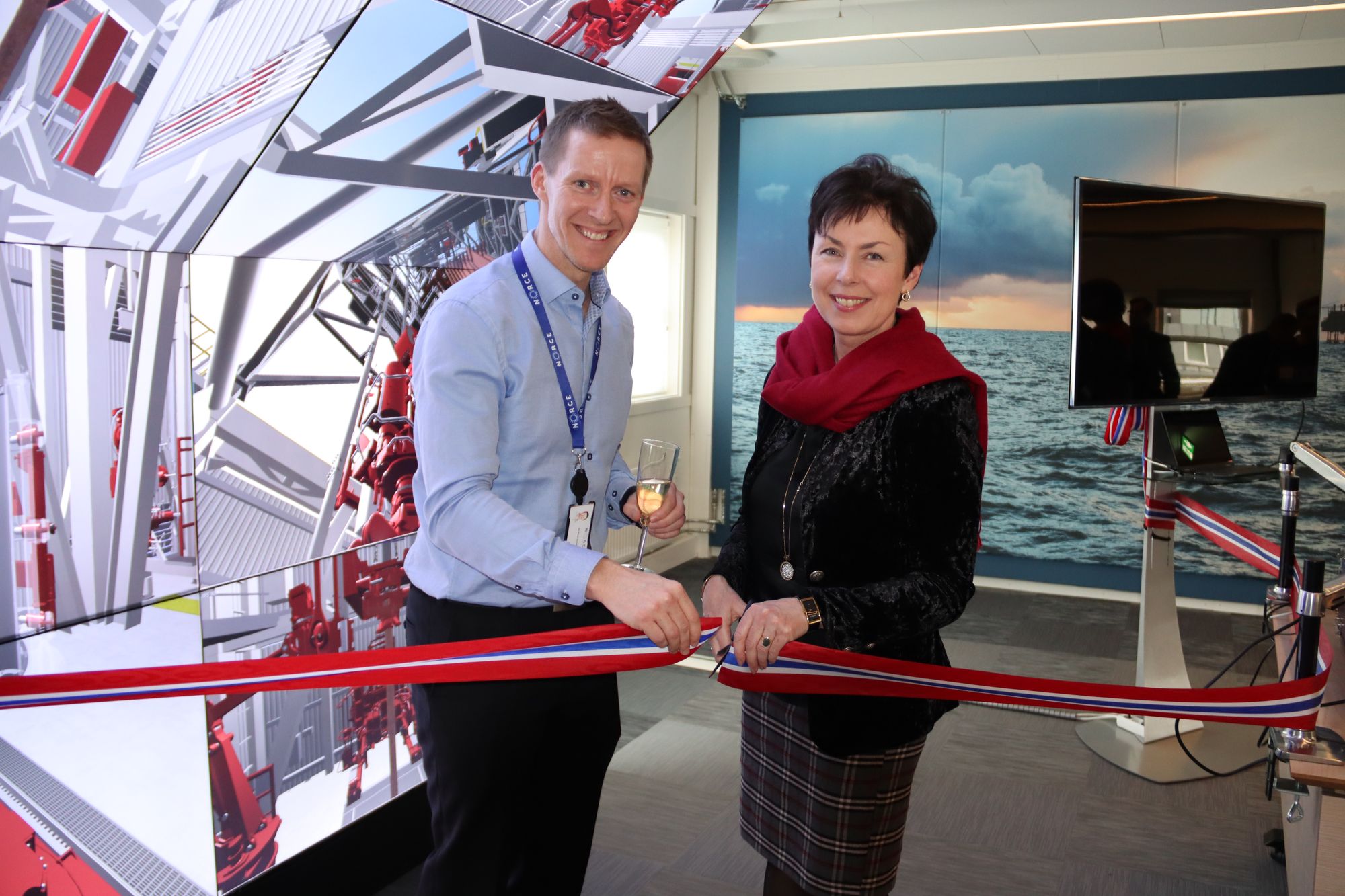 Last week, around 50 guests from the oil industry, IT companies, universities and research institutions participated in the grand opening of the advanced well drilling simulator, OpenLab, at NORCE in Stavanger.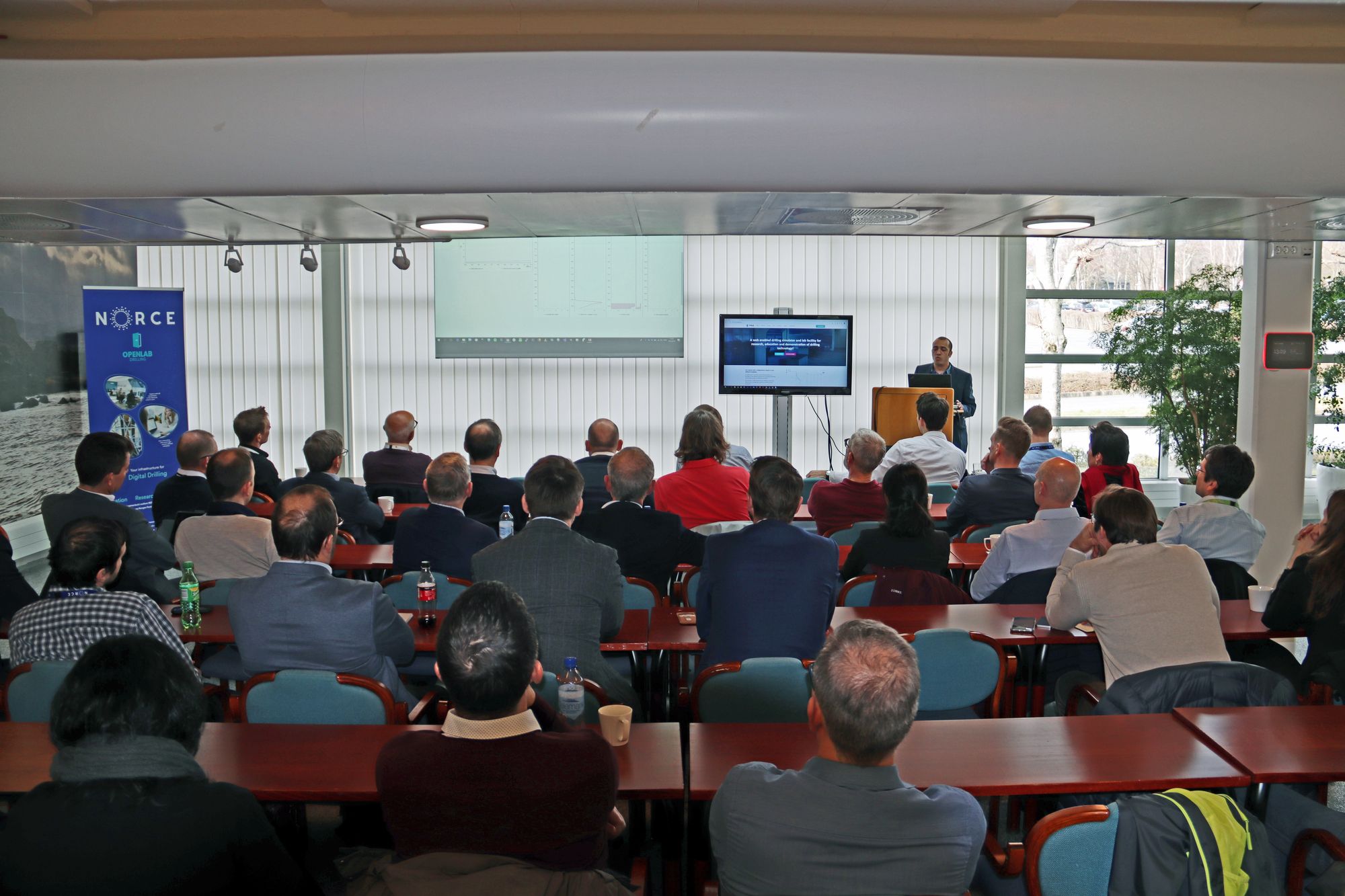 Background
NORCE was awarded the assignment worth NOK 50 million by the Research Council in 2015. The OpenLab team comprises of the drilling & well modelling group in NORCE as well as IT consulting companies in Stavanger. Together, this small and dedicated team have collaborated closely with universities and the oil industry, to make OpenLab one of the world's most advanced simulators for training and technology development in digital drilling of oil and gas wells.
Easy access - increased knowledge, and better than the textbook
OpenLab was designed to be used for everyone and can just as easily be used by a lecturer in India, a student at the University of Calgary, or a drilling department in a company looking to test new methods, techniques and equipment.
With a full-scale drilling rig on site, and the University of Stavanger right up the street, drilling engineering and technology students can now come to NORCE to learn and get training in a realistic drilling environment. They can also use the simulation tool in their own drilling lab on campus.
To read more about OpenLab, visit our about About and Product pages, or try the simulator for free for yourself at https://live.openlab.app/!
And on behalf of NORCE and OpenLab, we would like to thank everyone who attended and especially Dan Sui and Mats Hermansen for presenting how they have being using OpenLab!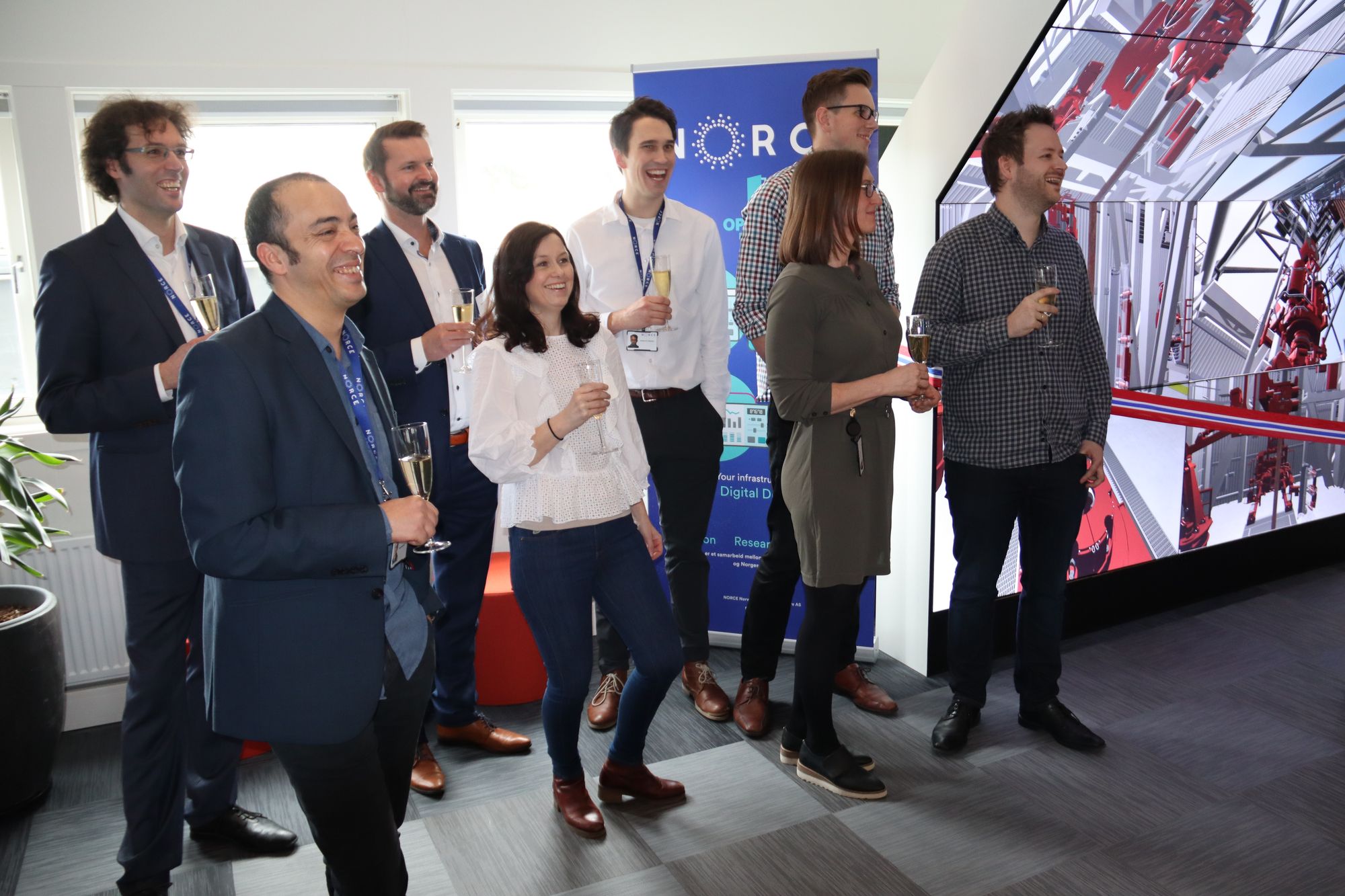 Introducing, the new OpenLab Python client! Programmatically interact with OpenLab Drilling data or create and control a new simulation with the free OpenLab Python API. You can download the package from our Downloads page here. Or if you have Python 3.4+, simply run the command "pip install openlab" from a command line to download the package. Once downloaded, follow the README instructions provided in the folder to get started. And read more about OpenLab here!
Creating a simulation is made easy
You can create a simple simulation or pass in more advance optional parameters like influx type or time step if a transient model is desired.
Running a simulation is even easier
---
Machine Learning
Utilize python's rich library collections to interact with OpenLab as you want. Python shines with machine learning. In fact, the OpenLab Python client has already been utilized in the industry with machine learning (Ambrus and Saadallah 2018).
---
Jupyter/Teaching aid
Get to know both Jupyter notebooks and the OpenLab python client. The python package comes packaged with a Jupyter notebook section and several tutorials designed to be both a python teaching aid, as well as a guide on how to use the OpenLab python client.
Using these Jupyter notebooks, you can then share live simulation code snippets and run and share them with colleagues and classmates in a web browser.
---
Process Control
Drilling automation is all about process control. Use the provided PI Controller class or create your own controller to create complex simulations and explore control systems.
---
With the OpenLab python client, it is easy to get and interact with results and simulations however you want. Below are just a few more examples of the possibilities:
Compare 2 simulations that were run in the browser to isolate differences
Run a simulation with outside influence (e.g. drilling data from another program)
Much, much more
Try now for free at live.openlab.app!
Dan Sui Associate Professor at UiS
5-year Master's Programme in Petroleum Technology
Using such digital platform in teaching provides students more opportunities to develop new methods and algorithms, share and exchange knowledge and ideas. With the help of the simulator, students can easily simulate different dynamic drilling processes and get good fit-for-purpose training like petroleum engineers. We get very positive feedback from students in class", Dan Sui concludes.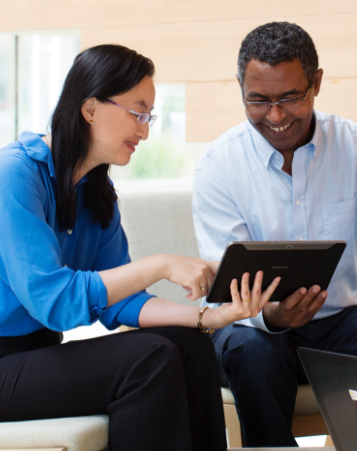 Mats Hermansen
SVP Sales, Exebenus
The NORCE OpenLab simulator gives Exebenus the ability to showcase the Exebenus Pulse value to a client by using their own historical data sets for any drilling or non-drilling scenarios.